It maybe a very difficult time for us if we are getting abuse online and if Facebook is one of these sites and you have tried other methods to stop it, then this can be one of the last resorts to try. By deactivating Facebook we are not deleting our information or webspace, but more so hiding from others on Facebook for a limited time. People can not search for us while our accounts are deactivated, nor can we be tagged or messaged.
If this is not successful, the last option will be to delete the Facebook account totally.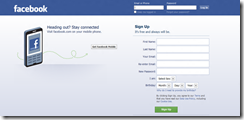 Enter email address and password for your Facebook credentials in the logon screen which is similar to above image.
Below is the screen that will appear when logged in
Step 2 – Open Account Settings
On the top Menu Bar, where our name, Find Friends & Home is located, the down arrow button will open a sub menu
With the drop down list, the option that will be needed is Account Settings
How to deactivate Facebook Account
Step 3 – Open Security
When in the Account Settings, Look for the Security tab on the left
How to deactivate Facebook Account
Once on this page, please click on
Step 4- Deactivate Account
How to deactivate Facebook Account
This will bring the user to the Final stage
Step 5 – Confirm Deactivation of Facebook.com account
You may leave feedback why the account needs to be deactivated or leave blank.
Check the box to OPT OUT of receiving emails from Facebook in the Future
Click CONFIRM to finalise
(This originally appeared in my partner site
www.pcclean.ie
in November 2012)
Related articles